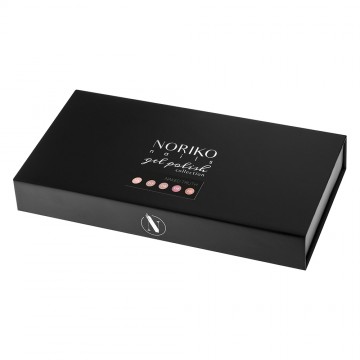 Gel Polish Collection Naked Truth- collection of 5 Noriko Nails 10 ml gel polish nude shadows. The Naked Truth collection is enclosed in an extremely elegant black box with a magnet closure. The collection includes 5 colours:
116 Im Naked, 117 Sandcastle, 118 Make-or-Break, 119 Just Sine !, 120 Peach Glam.
Gel Polish Collection have 5 pieces with a capacity of 10 ml.