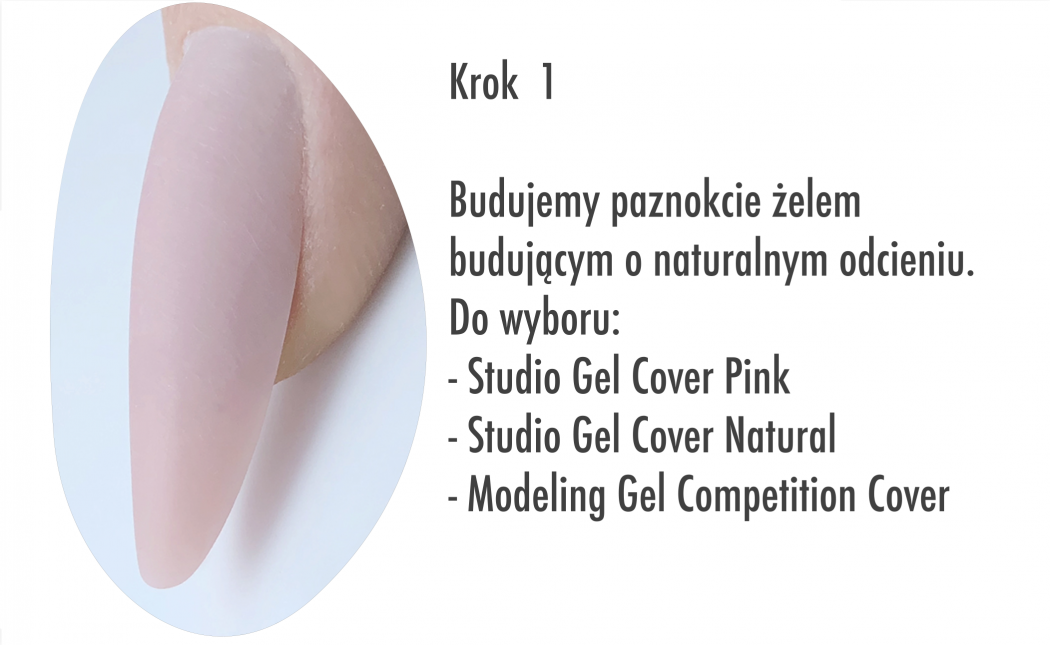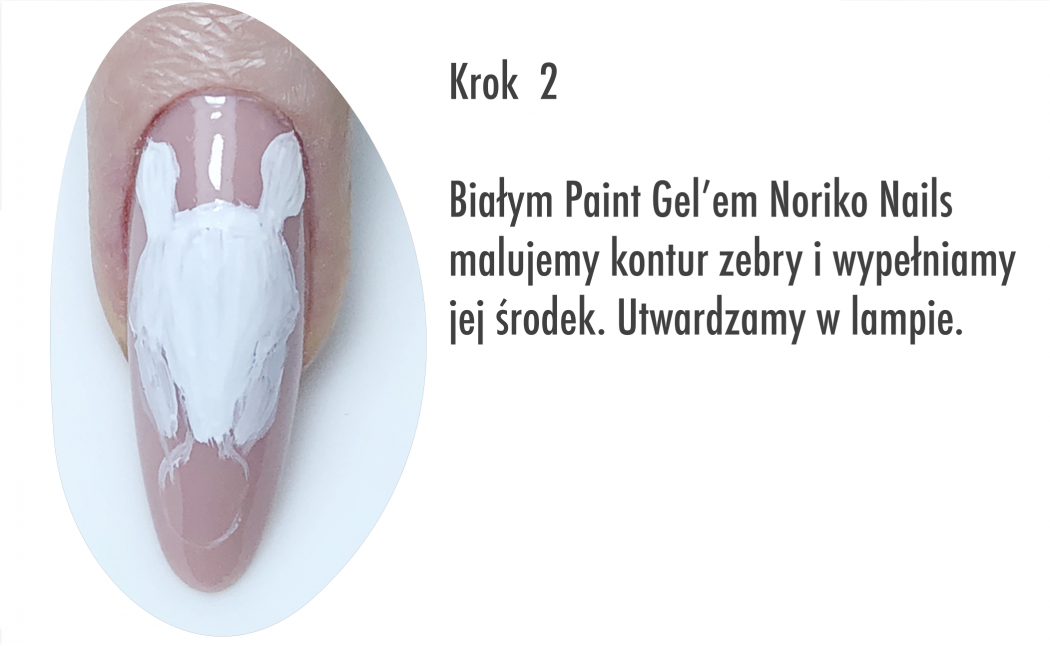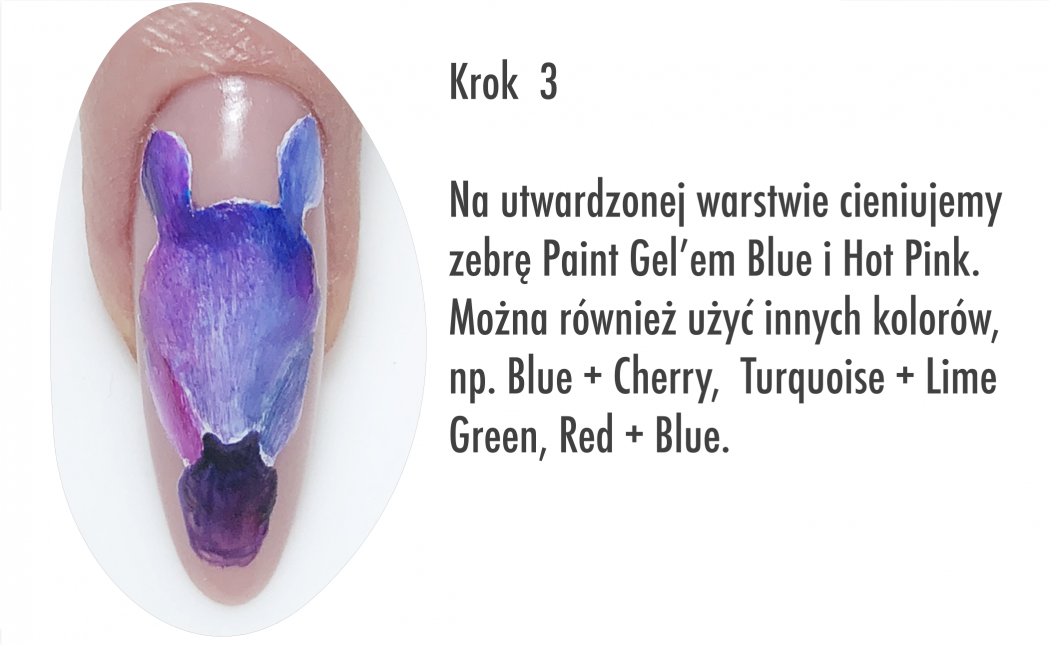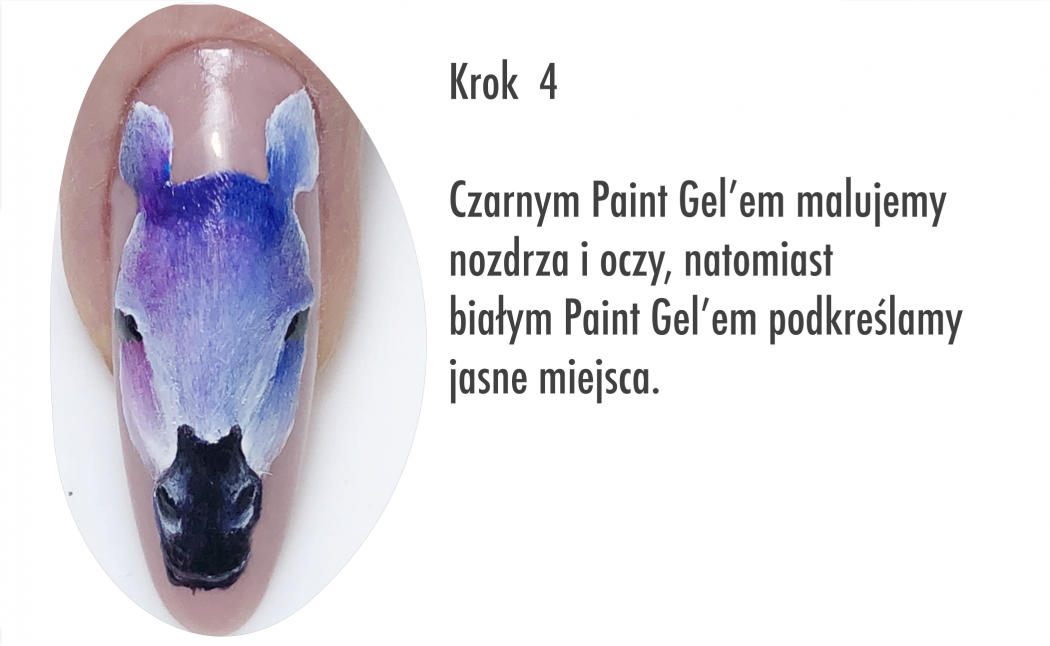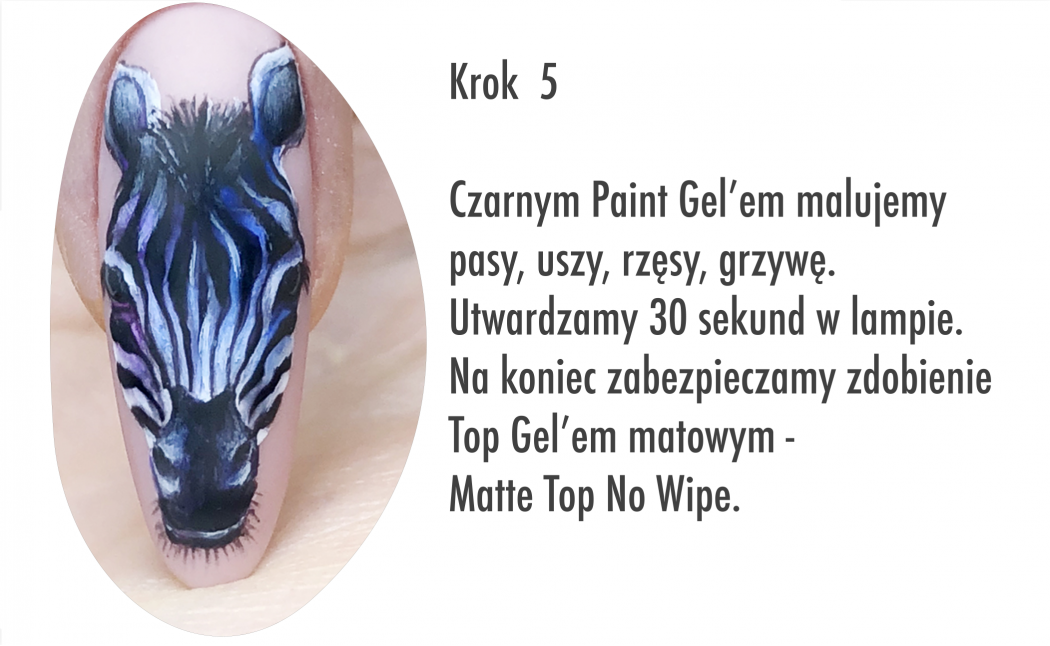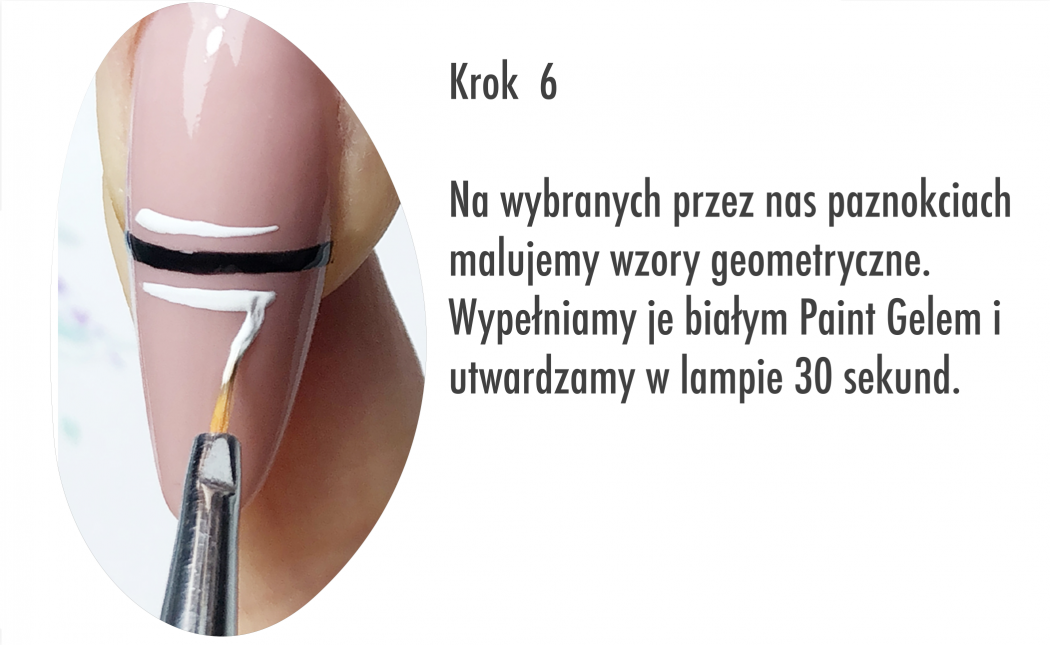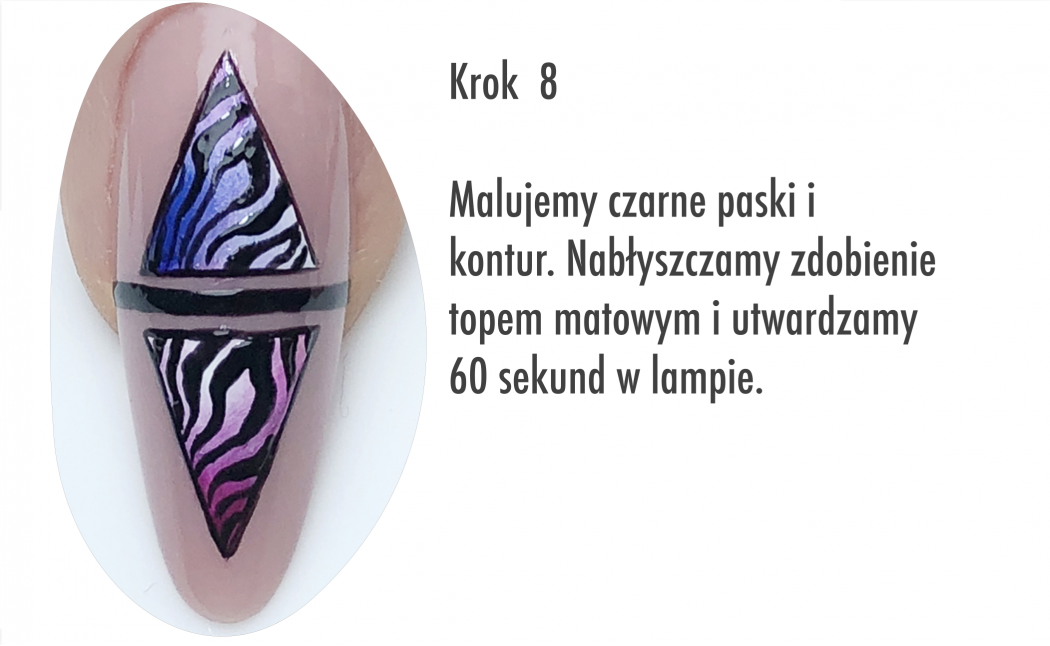 Zebra
Why so much interest in decorations with animal motifs?
Animal prints have dominated the fashion shows of well-known and respected designers such as Saint Laurent Paris, Balenciaga, Dolce&Gabbana, Tom Ford, Max Mar or Roberto Cavalli. They also quickly gained popularity in well-known chain stores. Therefore, we often return to them.
However, be careful not to overdo it with an excess of wild total look on the nails, because the final effect may not be satisfactory for us. Keep moderation, and your clients will be delighted.
For fans of animal patterns I made a pattern depicting a zebra. For variety, I presented it in a matte version in shades of fuchsia, navy blue and purple. The matte effect darkens the decoration making it more subtle. Silver addition to the whole stylization emphasizes its character. Patterns with the zebra motif look interesting in combination with geometry, the rest of the nails should be painted in a solid, muted color that serves only as a background for our decoration.
Author
Anna Sikora
Noriko Nails founder Specializes in artistic nail decoration, creator of original training programs, multiple winner of nail styling championships, speaker, author of numerous articles that appeared in trade magazines, juror of national nail styling championships.